Returns and Refund Policy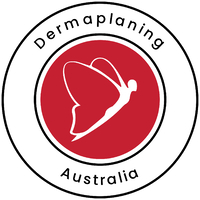 RETURNS and REFUND POLICY
We offer no refunds on training packages or blades. Make sure that you read the instructions carefully before you check out.
All refund rights under both State and Commonwealth law apply.
Our goods come with guarantees that cannot be excluded under the Australian Consumer Law. You are entitled to a replacement or refund for a major failure and compensation for any other reasonably foreseeable loss or damage. You are also entitled to have the goods repaired or replaced if the goods fail to be of acceptable quality and failure does not amount to a major failure. If the failure is minor, we reserve our right to offer to repair only. We reserve the right to not offer a refund or an exchange coupon.
Please read the following carefully to ensure you are fully aware of your rights under the policy and our obligations to you.
When you change your mind
At Dermaplaning Australia you have 28 days to return your items (some exclusion apply) for a full refund or exchange as long as it is returned in a saleable condition with original proof of purchase. The refund will be provided using your original payment method.
By saleable condition we mean that the item hasn't been opened or used, is still in its original packaging and all manuals, packaging and accessories are included.
DVDs must have the original security seal or and shrink wrap is intact.
If you can't provide proof of purchase, you will be asked to provide identification for Dermaplaning Australia's get exclusive products, containing your full name. We will record your name and form of identification provided, and we'll offer you an exchange coupon to the value of the current price of that product.
If you can't provide proof of purchase and the item is national branded we will be unable to provide you with an exchange coupon or refund.
Excluded change of mind items
The following items cannot be returned if you change your mind:
Cosmetics (if hygiene seal is broken)
Beauty products
Training Packages
Gift cards, or third party gift cards
Other products:
Dermaplaning Australia will accept returns and provide you with an exchange voucher, refund (refund will be provided using original payment method) or repair where:
The item is faulty or is not of acceptable quality, or
The item is not fit for its intended purpose, or
The product does not match the sample or our description; and
You can present a Dermaplaning Australia receipt or other adequate proof of purchase
Dermaplaning Australia may elect to return the product to the manufacturer's repair agent to determine the nature of the problem. We reserve the right not to offer an exchange voucher, refund or repair where the item fault is a result of misuse or neglect.
Please be aware that data (including, but not limited to, images, music and video) may be lost during the repair process of electrical and electronic products. It is the responsibility of the customer to ensure that all personal data is deleted before return to Dermaplaning Australia.
Goods presented for repair may be replaced by refurbished goods of the same type rather than being repaired. Refurbished parts may be used to repair goods.
Afterpay
If you paid for the item using Afterpay, please note the item cannot be returned to store for a refund, but must be returned to Dermaplaning Australia via return post following the instructions on Returns via the post. A refund will then be provided subject to these terms and conditions being complied with.
Customers can return items in-store for an exchange only.
Physical gift card orders
Physical gift cards cannot be returned if you change your mind. They also will not be exchanged for another denomination or tender such as cash. Dermaplaning Australia will accept returns and provide you with an exchange gift card where the item is faulty or is not of acceptable quality. Please note that Target is not responsible for and is unable to replace gift cards which are lost or stolen.
Proof of Purchase
Returns, refunds, exchanges or repair requests must be accompanied by any one of the following proof of purchase documents:
Original register receipt (no photocopies accepted)
Online Tax Invoice (order confirmations will not be accepted)
Financial Statement (i.e bank statement, credit card statement)
Proof of purchase is the original Dermaplaning Australia receipt, bank, Afterpay statement.
For proof of purchase requirement for online or eBay purchases.
4288a84f-738e-4cef-9a43-8328e466f006